Ideally located Hotel in the Dolomites
in the heart of the Italian Alps - UNESCO world heritage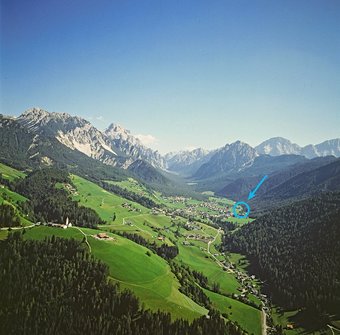 Aqua Bad Cortina hotel & mineral baths is superbly located in the village of San Vigilio di Marebbe (1.201 m), in the heart of the Dolomites. From here you can reach the best known ski areas like "Kronplatz", "Alta Badia", "Gardena" and "3 Cime" by ski or by bike and in summer South Tyrol's picturesque hiking trails are within easy reach.

A short walk from the town centre of San Vigilio (200 metres), just where the road Fanes ends and where the gentle lapping of the Rio San Vigilio - also known as Rio Rudo – subdues the last of the traffic noise, the Aqua Bad Cortina offers tranquillity, peace and maximum comfort to its guests.

Here everything is fairly remote ... but do not worry about anything, everything is at your fingertips!

Here are just a few examples:
The cross-country ski run starts a few steps away from the hotel;
The hotel's ski storage facilities - directly on the slopes - are a few minutes drive with our private shuttle;
The large public amusement park of San Vigilio is about 200m away;
Many routes for fantastic walks and excursions start from our hotel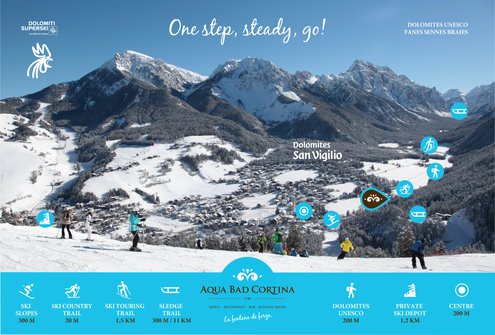 Webcam:
The weather in San Vigilio in real time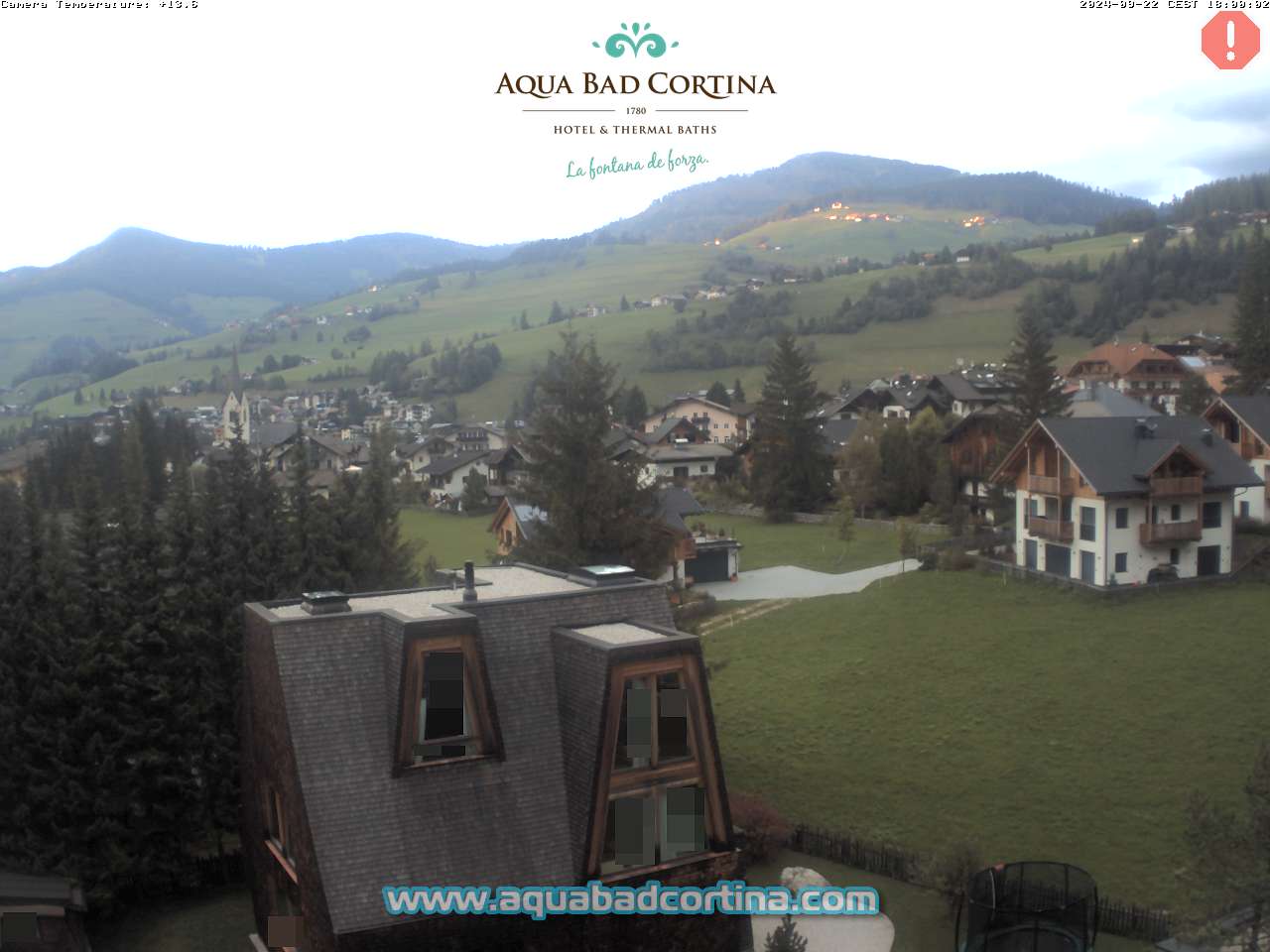 Webcam towards Ladies Worldcup slope "Erta". "Cianross" & "Piz de Plaies" slopes. "La Para" & "Soleseid" ski-huts.
Webcam San Vigilio Dolomites and Fanes-Sennes-Braies:
View of the meadows and forests that weigh the hotel and the waters of the San Vigilio River at the hotel.
In summer you can see the Kneipp path and the organic house garden.
In winter the cross-country ski run and snow walks.
In the background the Dolomites - UNESCO World Natural Heritage and the natural kingdom of Fanes-Sennes-Braies.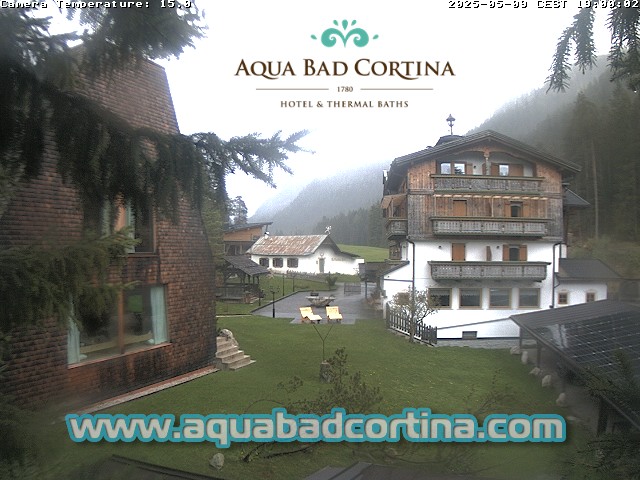 Webcam hotel - direction Natural Park.
Located in the hotel garden with a view of the hotel park.
You can see the historic gazebo of 1890 and the historic sports fire range building of San Vigilio, adjacent to the hotel.
In the background the Dolomites - UNESCO World Heritage Site and the Fanes-Sennes-Braies Natural Kingdom.
LIVE-CAM - the Aqua Bad Cortina in real time: 
GPS coordinates
lat: 46.694700° N lon: 11.931600° E lat: 46° 41' 41.0'' N lon: 11° 55' 54.0'' E
Information about the location: at 1201m amsl, 200m from the bus stop, slopes are easily reachable on foot (400m), cross-country ski trails within walking distance (30m).